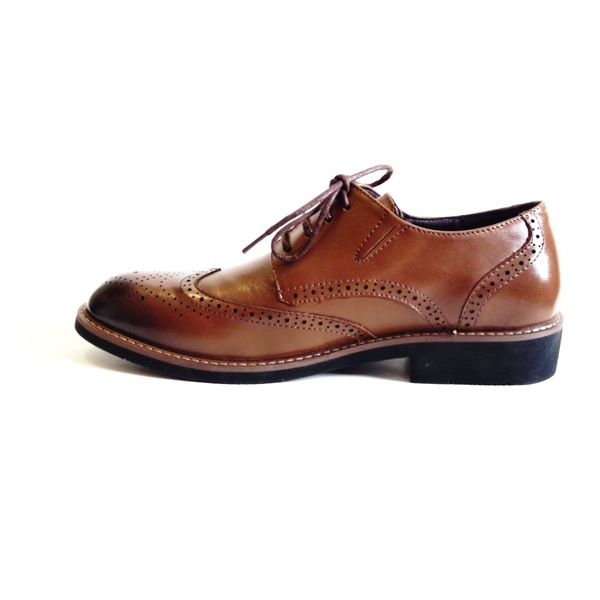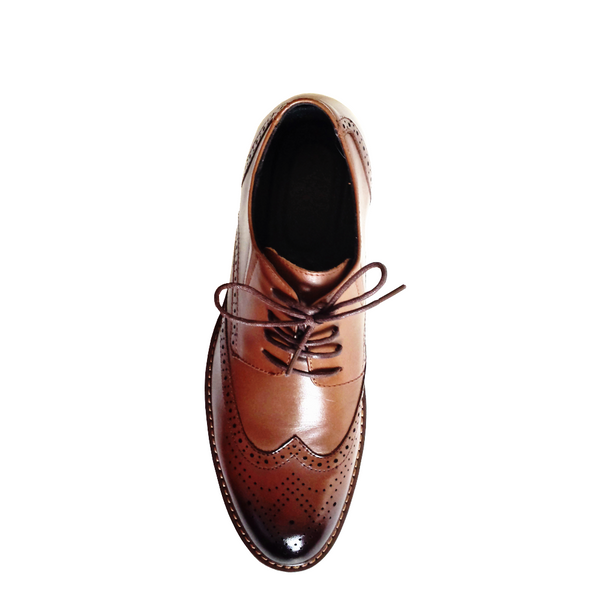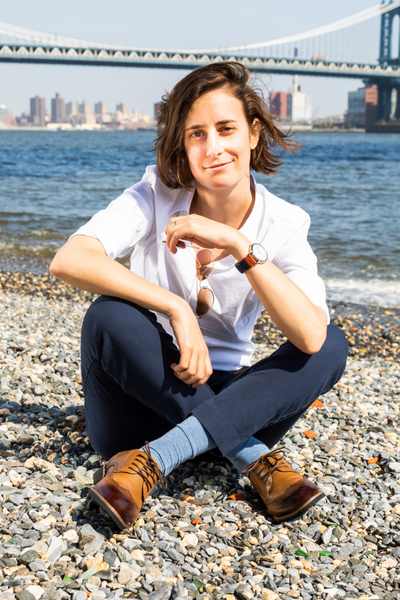 Not perfect, but the best available
The texture of the leather on the shoe is not smooth as it looks in the pictures. However, it's the best similar thing I can find in women's size. The fit is fine.
My 1st Wingtips
How super freaking excited was I to find a site that has masculine shoes for my little feet! My coffee brown wingtips arrived today and I immediately tried them on. They are stunning and quite comfy! I love the stitching, the color and the overall look. I can hardly wait to give them a whirl and show them off! Kudos to you for starting a company that allows women like me - lesbian with little feet - finally find a place where I can wear the clothing that suits me and makes me feel comfortable. Now to only find a place where I can easily buy dress shirts and pants for short lesbians - that do not cost a fortune!
Amazing style and fit!
Even though I ordered a size too small the first time, it was super easy to exchange shoes. Now the new ones fit perfectly. (Note, these are their most narrow style, so if you wear a wide, you may be better off chosing the size equivalent, rather than dropping down a size.) They did take some getting used to, as I'm more of a tennis shoe person. But even after the first day, I didn't want to take them off. They've only gotten more comfortable with each wear. I will definitely order from here again!!
I wrote a lengthy review giving the shoe 1 star but it keeps getting deleted. Perhaps they'll allow it to stay on if I rate it higher...
Long story short, don't trust the reviews. The shoe looked like it came from wish. The insole was cut wrong in one shoe, the sole was messily glued on in the other, they looked like plastic and not genuine leather, and the smell was extremely off-putting. The size didn't even fit! I don't usually leave bad reviews, but for the price I was honestly shocked.
I wanted to love this brand but am super disappointed.
Hi Laura,
We're so sorry you received a shoe in such poor condition! We'll have a customer service representative reach out to you as soon as possible to collect information so that we can review the quality assurance check processes with our distribution partner and bring it to the attention of our shoemaker. Something in this state should never have reached a customer, and we'll do whatever it takes to make this right for you.
Our sincere apologies,
The Tomboy Toes Team
DREAM COME TRUE
I've wanted wingtips ever since I was a teenage girl in Indiana using her birthday money to pay for a subscription to Esquire magazine. But after decades of searching, I had given up -- men's shoes are too big, and women's shoes are never the right style. It just wasn't possible . . . until now! I never thought I'd attempt buying shoes online (don't you need to try them on?), but this was worth a shot. As if by magic, I got the right size on the first try. And not only that, they fit my feet properly, they are super comfortable, and they look dynamite -- the real deal. I especially love the burnished toe (and of course the broguing). THANK YOU, Tomboy Toes, for helping me live the dream!